VITAL24 – Natural skin, hair & nails complex with MSM, silica gel, sea collagen and vitamin C.
✅ NATURAL VITAL24 FORMULA: Our skin hair nails complex consists of a highly bioavailable natural beauty formula.
✅ HIGH BIOV AVAILABILITY: Thanks to the combination of high-dose and high-quality natural raw materials, our hair, fingernails, nail and hair vitamin can be optimally absorbed by the body. The hair vitamins are also suitable for men (hair growth & beard growth).
✅ COMBINATION OF ACTIVE SUBSTANCES: Optimal combination of active ingredients and easy consumption thanks to bite-
sized capsules ✅ QUALITY: All our nutritional supplement products are manufactured under the highest pharmaceutical conditions in strictly tested and certified plants. Made in the EU – controlled quality by VITAL24
✅ CONTENT: MSM high doses, silica, marine collagen, collagen and vitamin C.
Contents: 90 tablets Active ingredients: MSM, silica gel, marine collagen, vitamin C methyl sulfonyl methane (MSM) silica gel ascorbic acid (vitamin C) chondroitin marine marine collagen.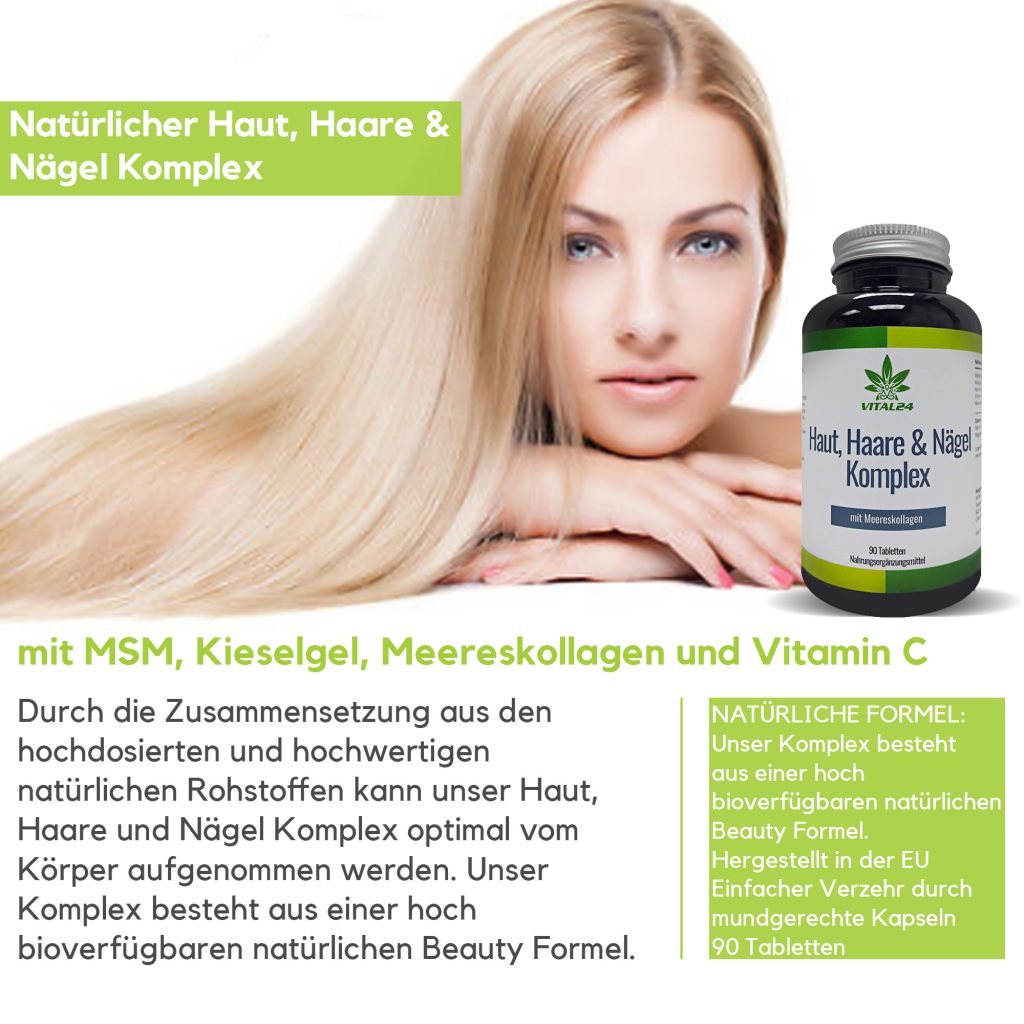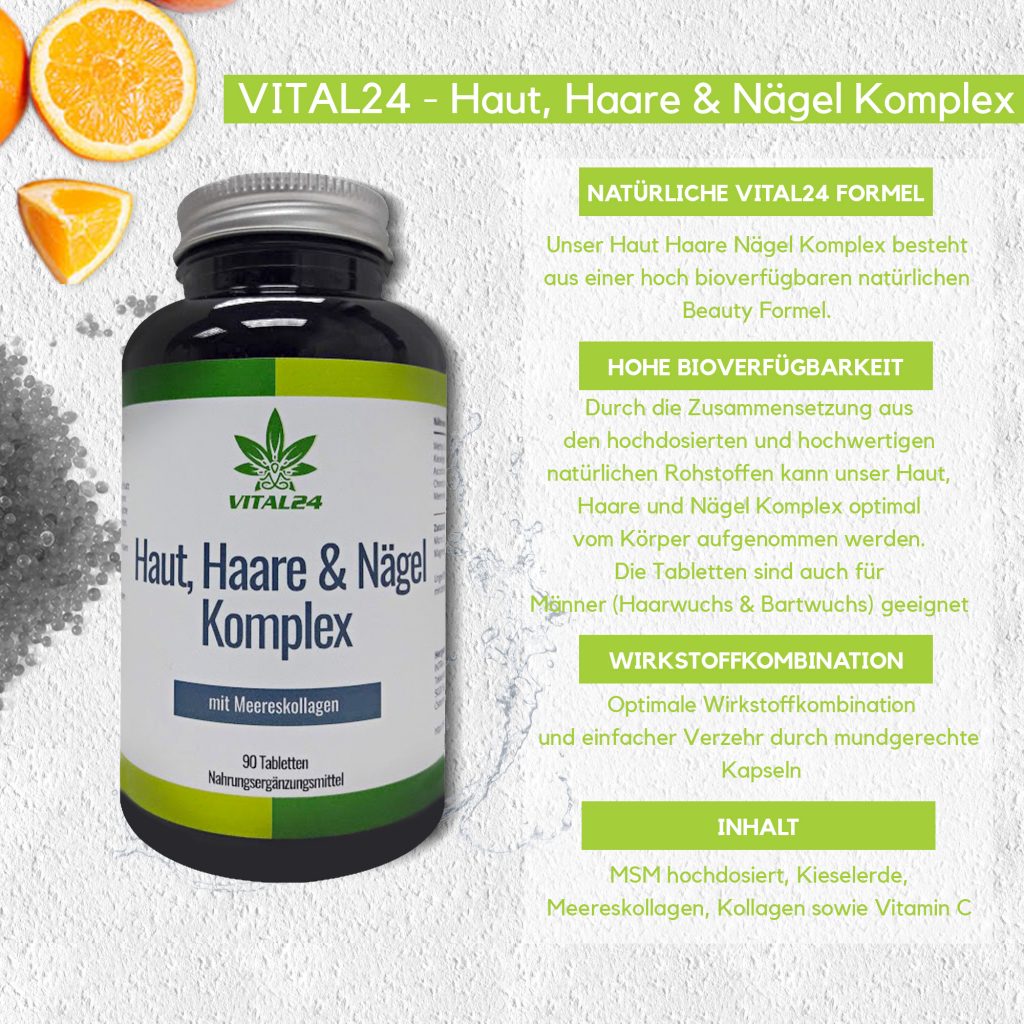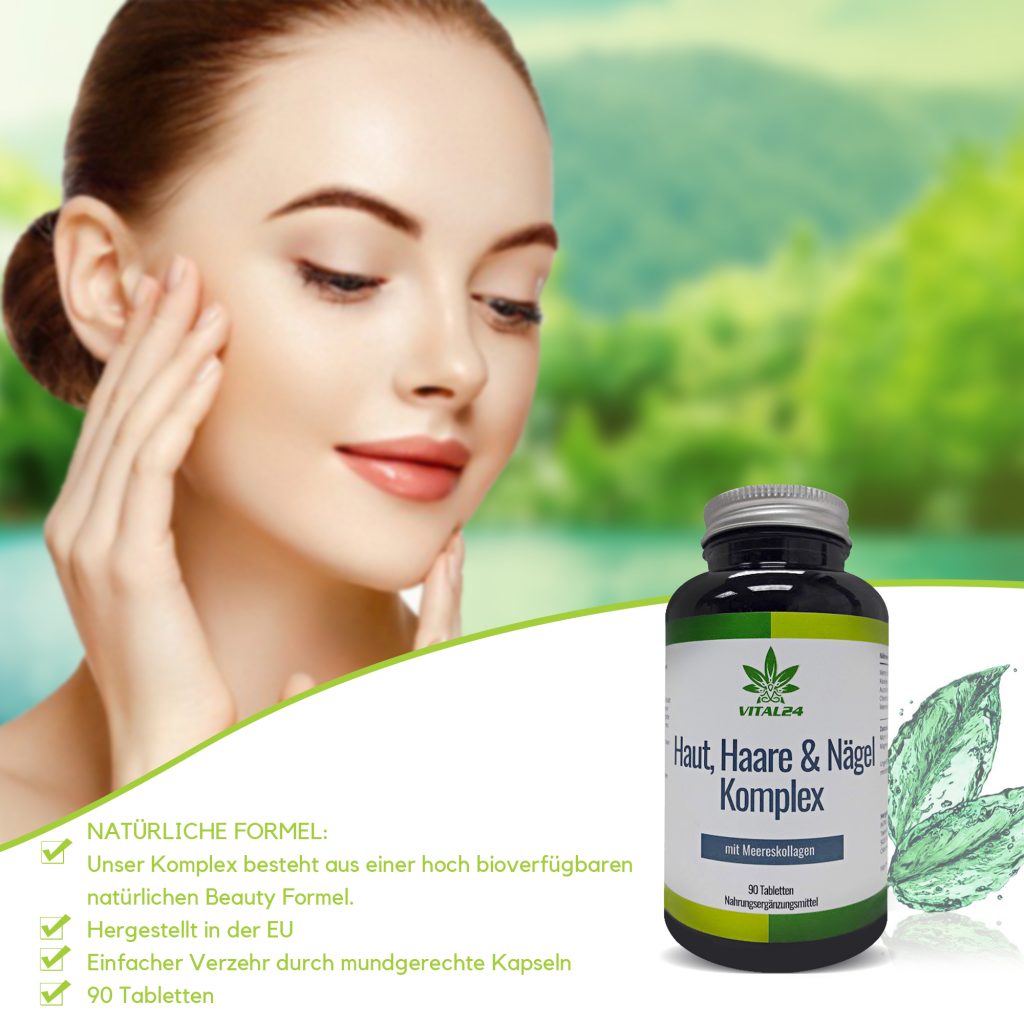 Recommended dosage: Take 2 tablets daily with sufficient liquid. Note: Dietary supplements are not a substitute for a varied and balanced diet. The recommended daily dose should not be exceeded. Keep out of the reach of small children! Not recommended for children and pregnant women. Allergy Note: May contain traces of milk, soy, nuts, eggs, gluten